face cast research • PARKEOLOGY
research project ongoing carnegie + pawhuska, Oklahoma San DIego,ca Washington D.c.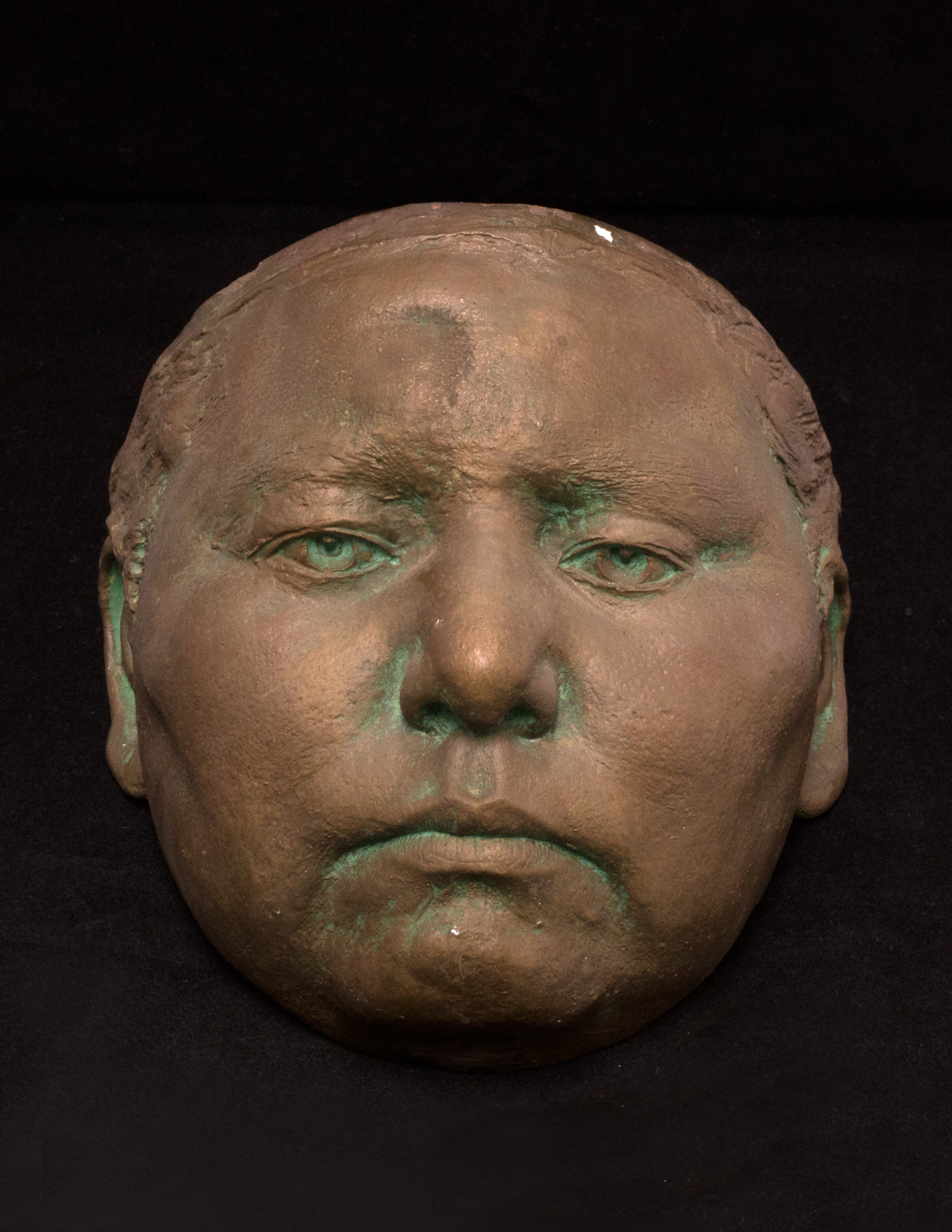 Photo of cast of Ms. Pheobe La Flesche taken by Micka, Hrldicka's assistant on the Omaha Reservation. From Museum of Man's collection of Hrdlicka's face casts. Image credit: Kate Clark.
At the turn of the century anthropologists catalogued and differentiated Native American Indians of the United States. Smithsonian physical anthropologist Aleš Hrdlička created hundreds of plaster life casts of members of Native American nations and tribes, as well as many other people of color. These face casts were displayed in public exhibits that supposedly identified racial difference. Most of these face casts are now housed by the National Museum of Natural History, the Museum of Man, and the Musée de l'Homme. Despite the troubling history, these face casts and busts still remain within museum collections, and serve as a potential link to their ancestors.
Micka, Hrdlicka's assistant transforming a face cast into a display bust for the San Diego expo. 1915, Anthropologist Gwyn Isaac getting her face cast by Kate Clark
I learned about this history through developing the Parkeology project Facing Artifacts. I'm now working with Gwyn Isaac, Curator of North American Ethnology of the National Museum of Natural History of the Smithsonian Institute and Smithsonian Researcher Larry Taylor to continue research about the face casts. A large part of this work involves reconnecting with community members whose ancestors were cast by Hrdlicka and his assistants.
Our collaborator, Larry Taylor has been working for 15 years to trace the face casts back to their Osage and Kiowa ancestors in Oklahoma. By working with National Museum of Natural History Forensic Anthropologist David Hunt, 3-D printed replicas of the casts have been brought back to their home nations.
To learn more about Larry Taylor's research reconnecting Kiowa and Osage community and ancestors to the Hrdlicka face cast collections, please visit his facebook page:
Native American Indian, Molds, Cast, Bust